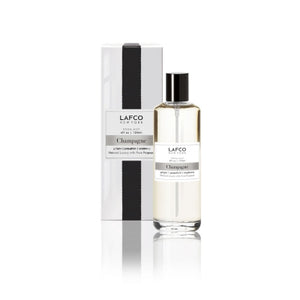 Step onto the penthouse's terrace to a civilized Sunday brunch overlooking a blanket of green that is the park below. A platter of grapefruit dotted with raspberries is offered. Would you like ginger tea, a mimosa or a glass of champagne? Perhaps a taste of each?

Sparkling grapefruit, Tuscan lemon and ginger are gently calmed by rose, neroli and verbena.
Crafted with premium quality fragrances and delivered in an elegant glass vessel, our Champagne, Penthouse room mists are naturally luxurious and instantly transform the ambiance of any room.